David Keene Fertility in varicoceles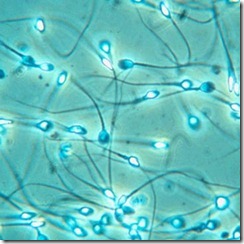 How can fertility can be affected by a varicocele?
A varicocele, even though it is usually found only on the left side only, can affect the function of both testes and therefore the sperm quality. The good news is that most young men with a varicocele can father kids without any problems. Some young men with a varicocele do have poor sperm quality and sperm testing helps us detect this early. In this situation we would offer varicocele surgery and a consultation with fertility experts.
What is sperm testing?
The sperms are examined under a microscope. The lab measures the number of sperms (concentration) and how well they move (percentage which move forward).
We will ask you to come to the department of Reproductive Medicine in St Mary's Hospital (see the map below) to give us a semen sample. You will be given a small specimen jar to ejaculate into.
Do I need to do anything before the test?
Don't masturbate or have sex for 3 to 4 days before the test, because this can affect the test results.
What about collecting the semen sample?
You will be given a small jar and shown to a private room to produce a semen sample. It is important to collect the whole semen sample, so if any is spilt you must tell us.
What if I can't produce a sample?
Don't worry we can always try again when you are 18 years. If you would like to try a second time another appointment can be arranged.
Where is the Department of Reproductive Medicine?
It is along Oxford Road in Manchester, opposite the Whitworth art gallery.
Department of Reproductive Medicine
Andrology Laboratories
Old Saint Mary's Hospital
Oxford Road
Manchester
M13 9WL
Phone: 0161 276 6473
Fax: 0161 276 6609